Plasmid DNA manufactured to the highest standards
We produce GMP plasmid in our segregated ISO-classified manufacturing suites equipped with independent air handling systems and unidirectional airflow, managed by best in class electronic systems to ensure the highest quality product.

Our GMP process includes 22L, 50L, and 200L single-use fermenters to meet the industry's growing needs for plasmid DNA. Our highly trained process development scientists, manufacturing engineers, and program managers will work with you every step of the process to meet your needs.



Details:
Robust process optimization to achieve desired critical quality attributes while maximizing yield
Manufacturing in segregated, validated clean rooms (ISO 7/8) with 24/7 monitoring
Defined and validated critical process parameters (temperatures, times, agitation rates, etc.)
Full-scale engineering and process validation capabilities to enable cGMP production
Procurement and management of cGMP-grade materials sourced from audited and qualified suppliers
Client-specific batch record and documentation with CoA upon full quality release
Generation, characterization, and storage of master and working cell banks


Plasmid Cell Banking Release Assays: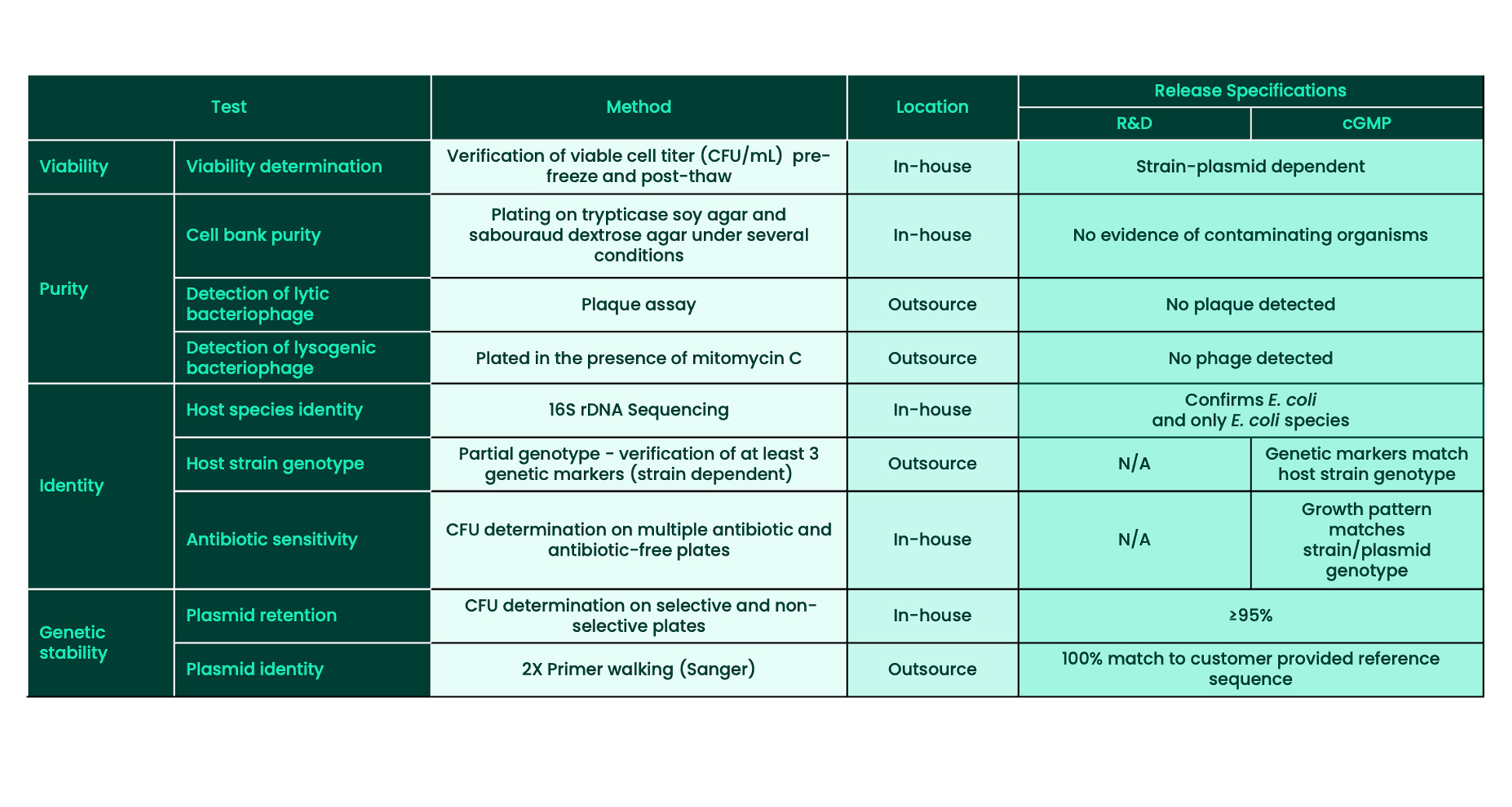 Plasmid DNA QC Assays: