Industry veterans, a gold-standard facility, and pharma-level quality systems. Get your pDNA manufactured to your specifications.
Akron Bio has been a trusted GMP partner for cell and gene therapy companies since 2006, serving hundreds of today's cutting-edge therapeutic developers. Our 110,000 Sqft state-of-the-art cGMP facility exemplifies our commitment to providing capacity, flexibility, experience, and reliability to our clients.
Our platform process is flexible by design to ensure performance with your plasmid. To ensure safety, the cGMP suite is equipped with single-use bioreactors ranging from 22L, 50L, to 200L.
Our team collaborates closely with each client to deliver phase-appropriate high-quality pDNA from 0.1g to 100g quantities.
Supporting Leading Advanced Therapy Companies in:

Plasmid DNA Offerings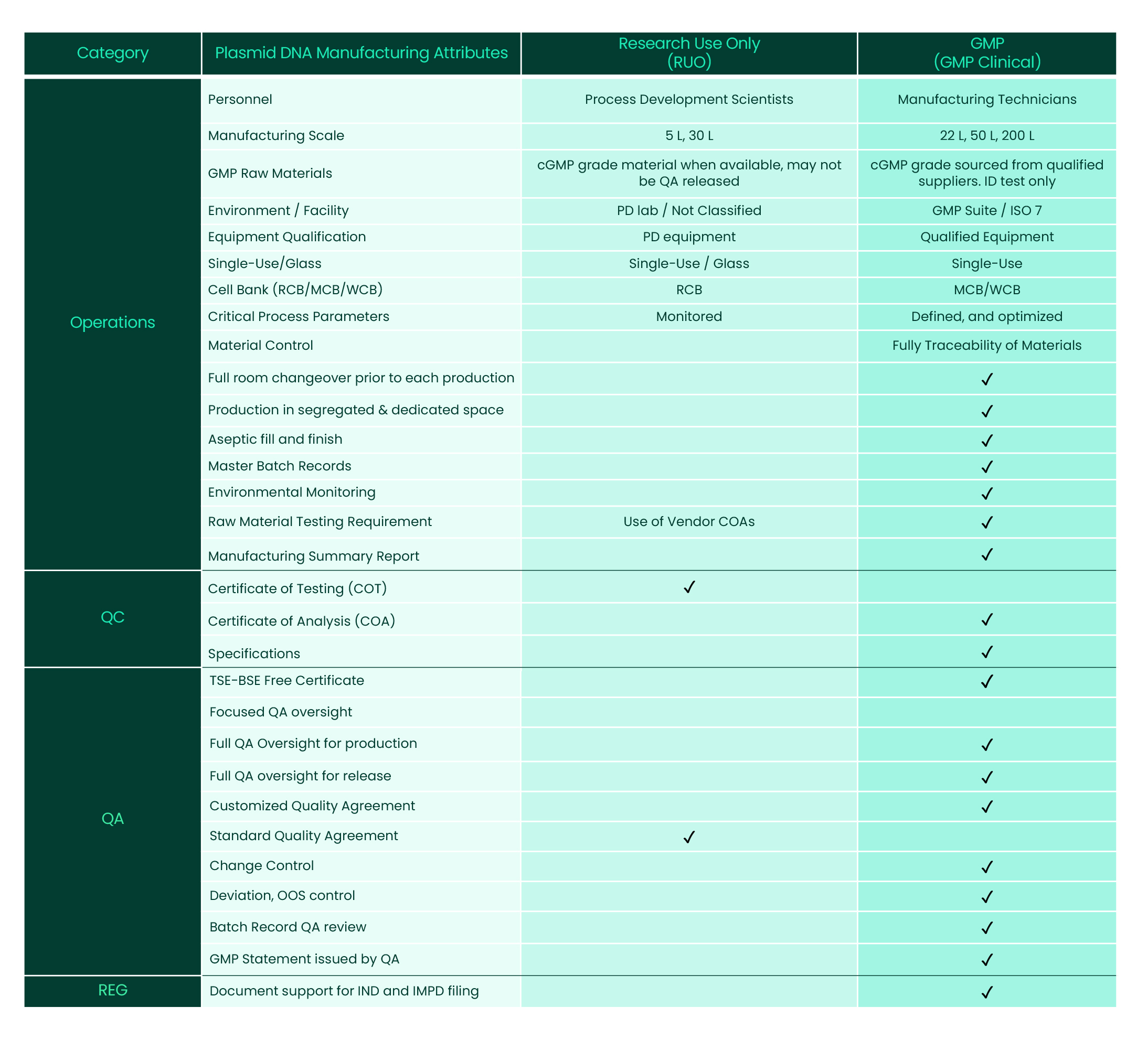 Research-Grade Plasmid DNA
High-quality research-grade plasmids for emerging biotechs & research-stage programs.
Process Development
Process development for challenging plasmids and products demanding the highest purity and yields.
cGMP Plasmid DNA
Drug substance and ancillary material cGMP plasmid production to meet Global regulatory requirements.
Facility and Quality Systems
Our cGMP facility ensures your plasmids exceed industry requirements.
Akron Plasmid Manufacturing Services Overview