We find the most efficient path to GMP and commercialization while avoiding common development and scale-up pitfalls.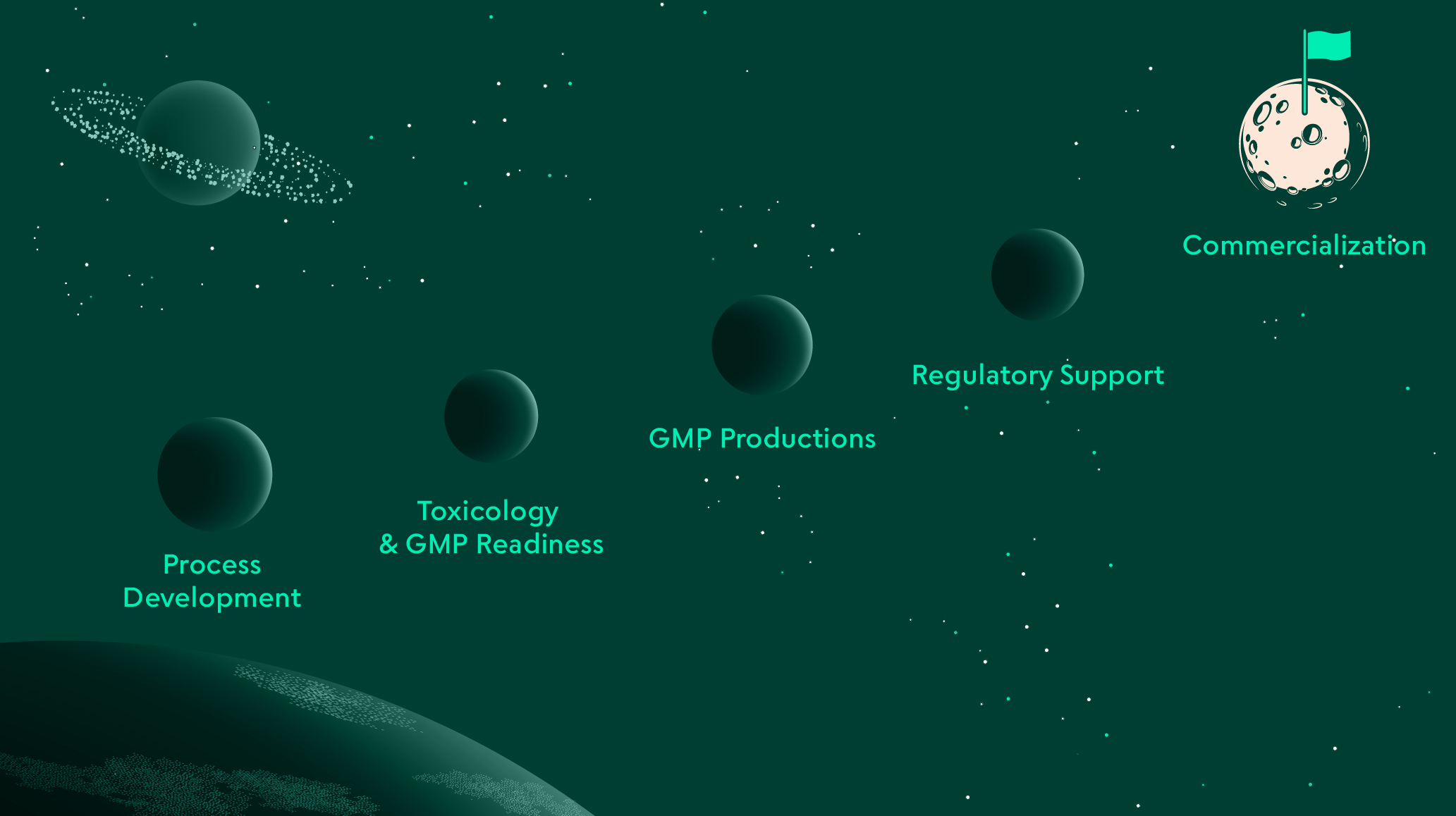 We Chart Your Course to the Moon & Beyond
Developing critical ancillary materials for a new gene therapy product is like navigating uncharted territory, and producing a new ancillary material requires a team skilled at establishing a clear roadmap. When selecting a manufacturing partner, choosing someone with the knowledge to tackle even the most intricate challenges is crucial. By collaborating with us, you can rest assured knowing our team of process development scientists, manufacturing engineers, and program managers have worked with over 100 top cell & gene therapy companies to drive successful outcomes.
Your Copilot from Launch to Touchdown
Bringing gene therapy products to the clinic and the market requires flawless execution across various stakeholders. We recognize that the development, manufacture, and procurement of critical ancillary materials is essential to meeting patient timelines and manufacturing gene therapy products successfully every time. Leverage Akron as your agile manufacturing partner, and you'll immediately unlock the required expertise to land on the moon and beyond.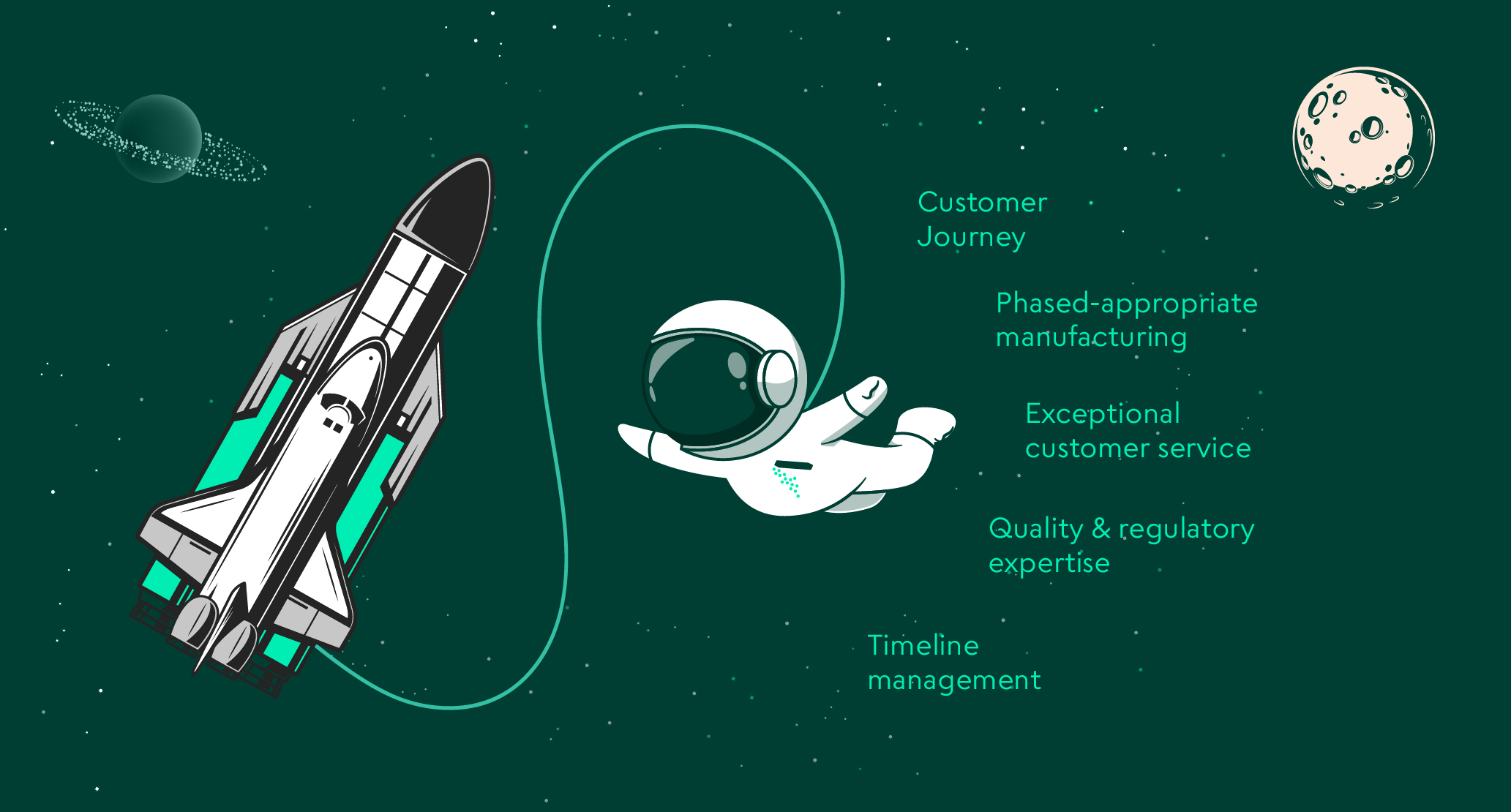 cGMP Plasmid DNA
Drug substance and ancillary material cGMP plasmid production to meet Global regulatory requirements.
Transfection & Transduction Reagents
10+ years of experience manufacturing custom cGMP-compliant viral transduction enhancers and non-viral transfection reagents and solutions.
Gene Editing Nucleases
Comprehensive gene-editing nuclease development and manufacturing under cGMP compliance.
Media & Buffers
Media formulations for cells of all shapes and sizes with a focus on cell expansion, differentiation and cryopreservation.