New, state-of-the-art facility
Our manufacturing facility has been built to meet the expanding need for cGMP plasmid DNA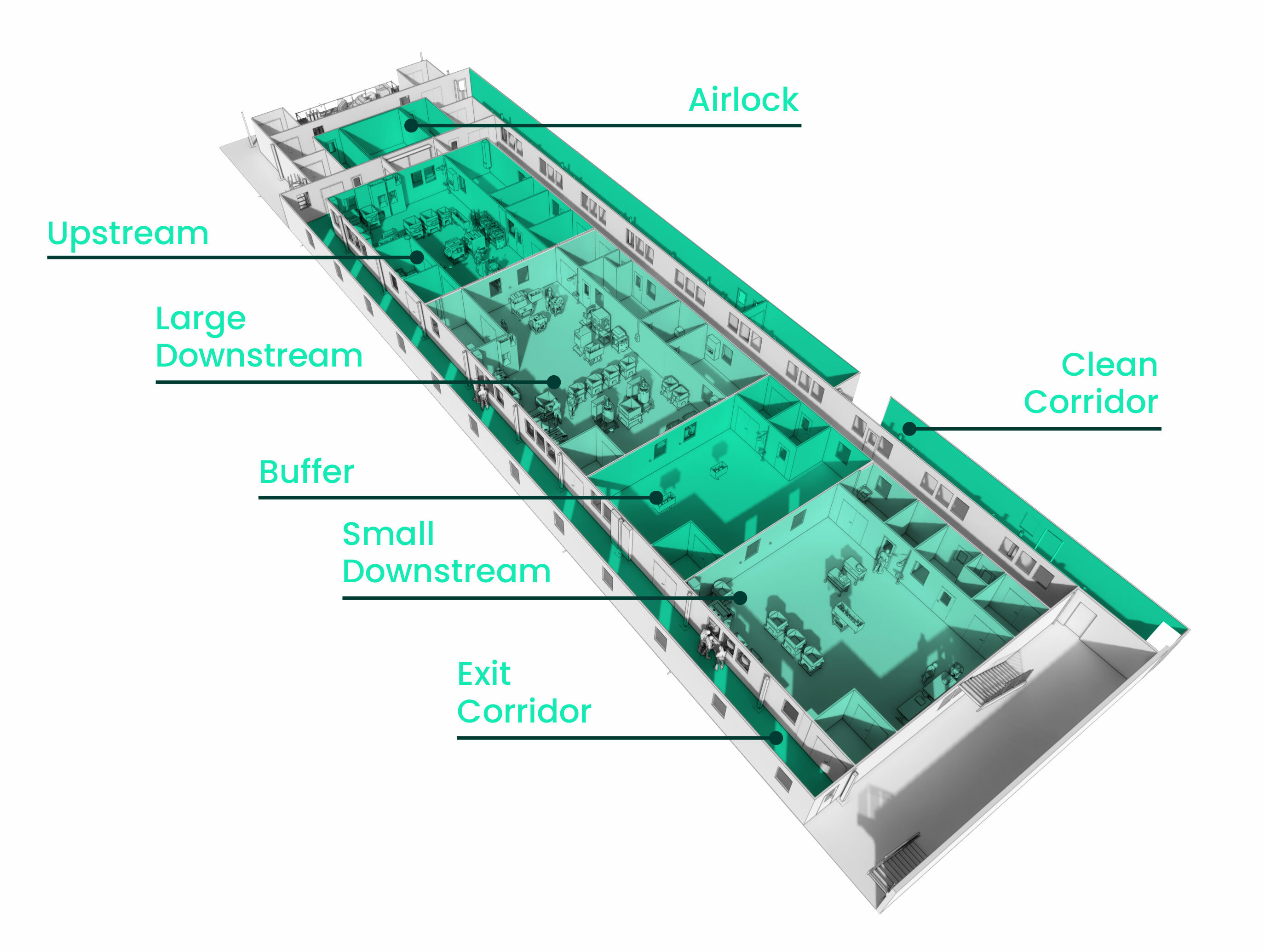 This highly capable facility will support our commitment to meeting your needs at gram scale and above. Today's facility features multiple clean rooms with independent air handling and an in-house cGMP quality control laboratory with a full suite of pDNA-centered analytical development and validation capabilities.
Our work is supported by bioprocessing equipment supplied by industry-leading manufacturers, leveraging single-use upstream and downstream process trains for manufacturing along with fully equipped process development and quality control labs to enable scale-up, technology transfer, and method development.
Enjoy a brief video showing the construction of our new, highly capable and flexible BioManufacturing facility.
Akron BioManufacturing Overview from TriFocal Marketing on Vimeo.
An animated glimpse of the capabilities of this exciting new facility can be seen below. Contact us to find out more.

Akron's Upstream pDNA Suite
Akron's Small Downstream pDNA Suite
Akron's Large Downstream pDNA Suite